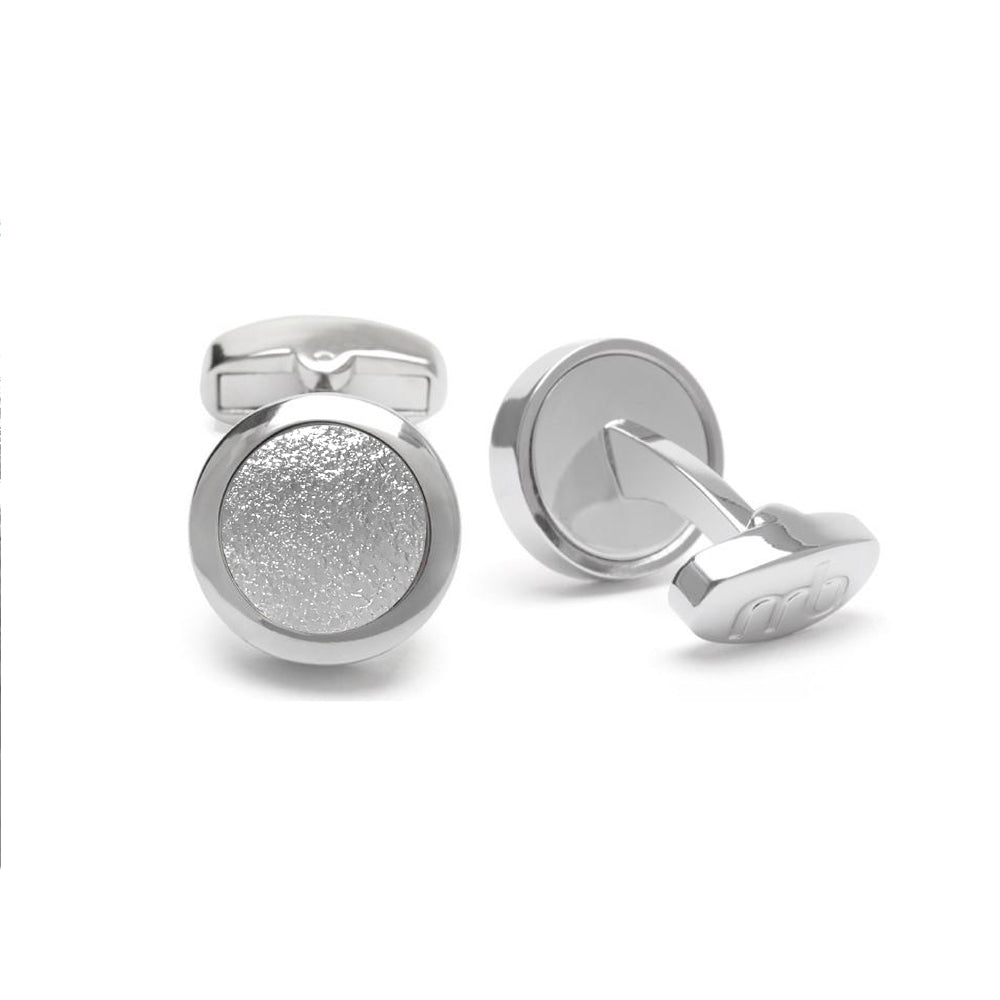 VEGAN Cufflinks ▪ Piñatex Pineapple Leaf Fibres ▪ Silver
Stunning, smart and contemporary - this pair of silver cufflinks, featuring metallic-silver Piñatex, add a unique touch of detail to your formal attire. They are perfect for wearing with business shirts or evening wear. The cufflinks feature an innovative, eco-friendly and sustainable vegan material for a modern twist on a traditional accessory. The cufflinks have a polished finish, are held securely on the sleeve with swivel fasteners which are embossed with MB branding and packaged in a smart, recyclable gift box. A gift bag is further included.
Piñatex is a Vegan alternative to leather. Furthermore, it's a natural material made from pineapple leaf fibres which are the by-product of the pineapple harvest. No extra land, water, fertilizer or pesticides are required to produce the material. Piñatex is a PETA approved vegan product as there are no animal by-products used in any stage of the production. The products are plant-based and sustainable.
Insert material
· Pineapple Leaf Fibres & Foil Coating
· Silver Metallic
· 80% PALF (Pineapple Leaf Fibre)
· 20% PLA (Polylactic Acid)
Cufflinks
· Stainless steel
· Swivel-fit fastener
· Polished finish
· NICKEL FREE
· MB signature on fastener
· Measurements: 1.5cm x 0.4cm
Made in England
PACKAGING
The cufflinks come in a sleek, black, textured 2-piece recyclable cardboard box. The box has a black velvet lined foam insert with elastic to hold the cufflinks nicely in place. A rope-handled gift bag and a polishing cloth for the steel parts are also included.
LOOK AFTER ME - Avoid contact with liquids. Polishing cloth provided for the steel parts
For more information about Piñatex click here