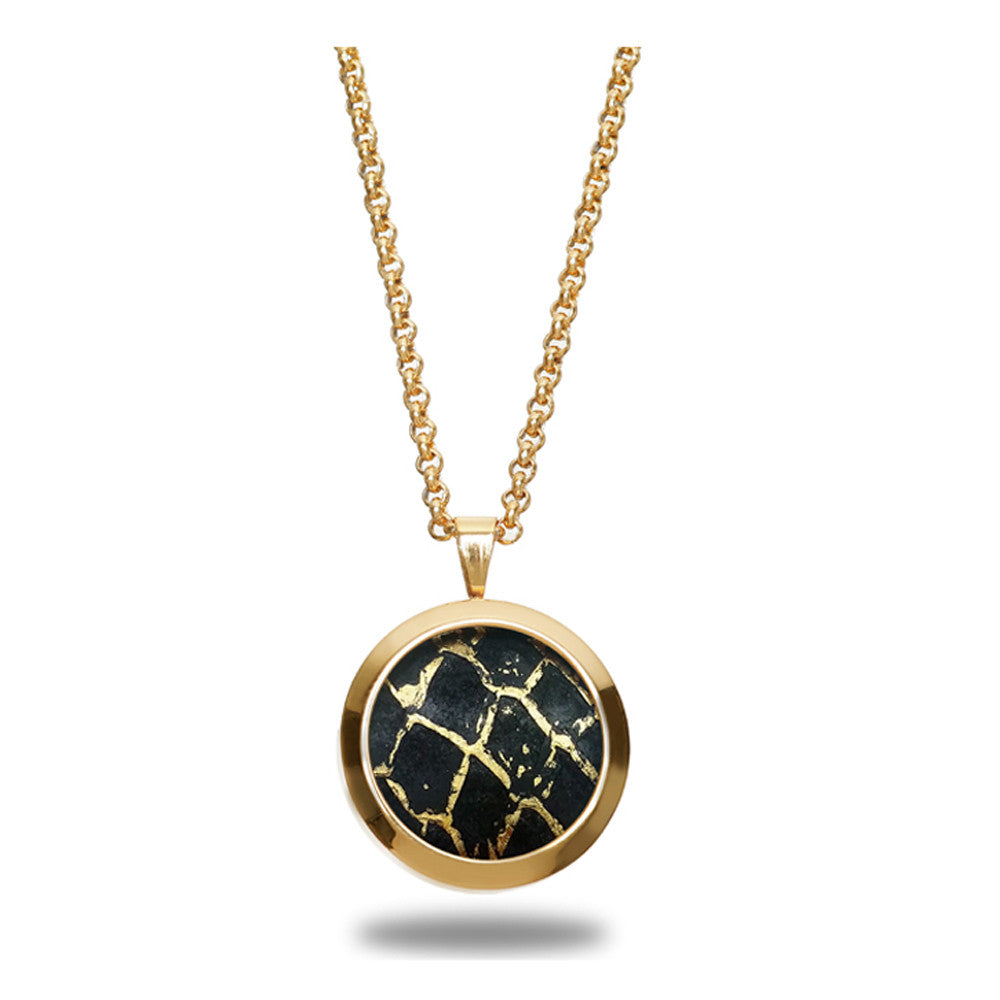 Atlantic Salmon Leather Pendant Gold-Tone ▪ Black/Gold Metallic
Genuine Atlantic Salmon Leather
Handmade in England
· Gold Ion-Plated
· Stainless Steel
· Polished finish
· NICKEL FREE
· MB debossed chain tag
· Pendant face measures 2cm x 0.5cm
· Belcher chain in 3 adjustable lengths
· 45cm, 50cm, 55cm
· 18", 20", 22"
Reference: Guðrún 3107G-S912MG
Surround colour: Gold
Insert colour: Black/Gold Metallic
Leather: Salmon
FREE UK DELIVERY
LOOK AFTER ME
Avoid contact with liquids - Wipe steel with a dry clean cloth.
NB: The pattern and shade of each pendant leather is as individual as a fingerprint, and therefore may vary slightly from the picture.
Each pendant is gift wrapped in a Marlín Birna lacquered presentation box, protective sleeve and rope-handled gift bag.